Twigs Press
Llyn Clague Poetry & Books
My commitment
to poetry began, perhaps curiously, by working my way through poems, word by word – even syllable by syllable – in foreign languages, rather than in English. The early impact of the great German, French and Russian poets has been a lasting influence on my work. My career has been in the corporate world, rather than academia.
Most mornings I take a walk. It used to be with my beloved golden retriever, whose nose and eagerness did far more thorough research than I ever did as a graduate student, but sadly she is no longer with us.  A door closes, another opens: Alice and I have left our home of almost half a century and moved to a retirement community, Kendal on Hudson.  My walk now, instead of along village streets, overlooks the Hudson, and in the community we have many new friends and activities.
My career was in the corporate world, with both large and small companies, and those experiences – in a push-me pull-you way – continue to influence my poetry as our public world, with money and power rushing ever upward, increasingly parallel the corporation model. "Post-career" I look to pursue experiences and values beyond the limited, though often successful, goals of a corporation.
My poems have appeared in Main Street Rag, New York Quarterly, Ibbetson Street, Wisconsin Review, and other magazines.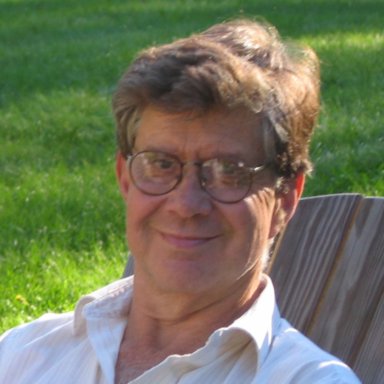 Click on title image to read excerpts and reviews.